Dimensional Lettering & Numbers:

Metal, plastic and foam letters.
---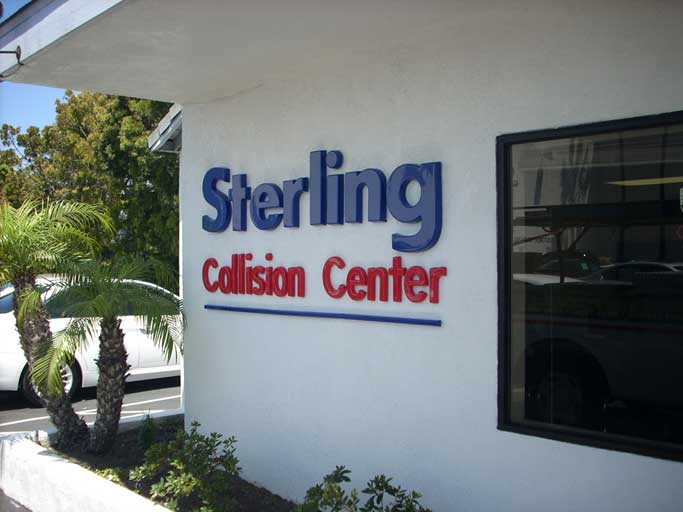 Dimensional lettering and numbers for indoor and outdoor use.
Add depth and a distinct flair to your interior and exterior signage with 3-D architectural wall letters.
What type of 3-D dimensional signage do you need?
Expand your visual magnitude with 3 Dimensional architectural signage.

Architectural signage these days is referred to in many different ways, but commonly referenced as 3-D Letters or Lettering, 3-D Building Graphics and 3-D Wall Letters. Any which way you look at it, 3D letters and graphics elevate your commercial identification signage. By incorporating the depth and range of 3-D letters and logos, your custom sign (whether interior or exterior), will exude a sophisticated dimensionality, that is visually pleasing, and also conveys a sense of company pride in regards to customer presentation.
Dimensional lettering and dimensional graphics can be utilized both indoors and outdoors for a completely custom and sophisticated look. Dimensional signs definitely elevate your companies visual appearance in ways that plain vinyl lettering and decals just can't achieve. Regular adhesive decals are one-dimensional and have no depth, whereas, dimensional letters and signs have a three-dimensionality bringing lettering, logos and graphics to life.
From simple building letters for street-side identification to larger than life company bronze or copper logos emblazoning a company lobby dimensional signs can be a great asset to any company that values their appearance and marketability. And with so many different lettering styles, colors and substrate options to choose from anybody can afford dimensional signs that will fit their budget and look great.
Ordering 3-Dimensional signage has become very easy to do online when you find a great company to work with. Here at OCSigns.com we strive to help you through the whole process of ordering and purchasing the correct type of 3-Dimensional products, for your particular architectural sign needs, so that you get the signage you need at great prices. We offer Metal Letters, Plastic Letters and High Density Foam Letters and graphics that come in pre-determined colors, fonts and sizes, as well as custom options, for a more personalized look, utilizing your company logos and designs. Pantone and PMS color matching, along with custom installation patterns, are also available upon request.
Request a quote or give our knowledgeable sales team a call for assistance
with all your 3-D Wall Lettering and Graphics needs.
(866) 267-4467